Comprehensive Doctor-Patient
Telehealth Solution
Improve the way healthcare is delivered by providers and accessed by patients. Scale your care strategies and offer 24/7/365 clinician supply and demand. Embed the trusted digital experience into your medical workflow ambitions.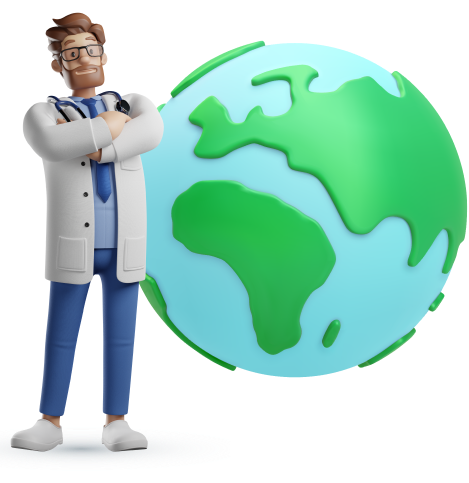 Virtual healthcare is now the "new normal" in a post-pandemic world, and telemedicine is no longer a "good to have" but a medical business imperative. It significantly increases the accessibility and efficiency of services for patients and helps healthcare providers increase revenue, improve quality and reduce the cost of their services. Telemedicine solutions may seem relatively simple at first glance, with targeted capabilities like video conferencing and personal data integration. However, these features are only basic ones.
With digital healthcare as the foundation for a better patient experience, additional solutions can be integrated that further enhance the interaction. It is worth noting that telemedicine is not designed to completely replace offline visits to medical facilities. It gives patients much more opportunities regardless of their location or health status. Flexibility, simplification of communication, more convenient consultations, and the ability to choose between offline and online depending on personal circumstances are always an advantage that patients highly value.
Customizable

Telemedicine Platform
Over the years of our work, we at BeKey have developed a significant number of telemedicine solutions of various scales and levels of complexity for both independent clients and large medical organizations. We decided to use the best experience and most effective practices in our own SaaS telemedicine platform. This is how we got an easily customized multiplatform (Web, iOS, Android) solution, tested in practice by thousands of satisfied users around the world.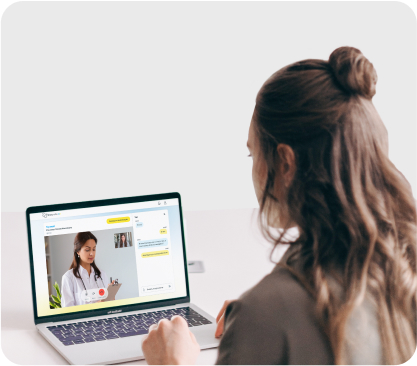 Key Features
Our SaaS telemedicine solution has a deep variety of different modules, functions, and features. They can be customized depending on the specifics of your medical business, which will guarantee the desired result.
Appointment Booking & Management
It's as simple as 1, 2, 3. No phone calls, no handwritten forms, and no dedicated personnel are needed to make and manage the appointment. Our platform allows users to make bookings not only for online consultations but also for offline ones. When creating schedules, doctors can indicate the possible type of consultations so that patients can choose an online or offline option, which greatly simplifies the traditional appointment at the hospital.
Online & Offline Scheduling With Automated Customizable Email/Text Notifications & Reminders
On our platform, doctors can control the number of requests by creating a schedule, which is an important part of the system for both doctors and patients. Doctors set up the time when they are available, and the length of the consultation. If medical specialists are too busy to manage the schedule on their own, the clinic admin can do it instead of them.
There are several implemented reminders, which can be set in the admin panel: a timer appears 5 minutes before the scheduled reception time, and patients and doctors receive email reminders. If they installed a mobile app, they receive push notifications as well.
Convenient Way of Communication
The application allows you to choose a convenient way of communication: chat, audio, or video, it can be changed during the consultation. If patients don't have a stable Internet connection, a text format can help them get medical help even in such conditions.
Digital Prescription
At the end of each consultation, doctors complete recommendations, so patients can easily find the list of meds prescribed during the consultation. The recipe can be printed before visiting the pharmacy or just shown on the smartphone screen.
Secure Access to Files & Images
It's possible to send media, such as photos, lab test results, medical scans, etc., between patients and specialists. The files are stored as medical records.
Digital Medical Requisition
Even in a telemedicine solution, doctors have the opportunity to prescribe a referral for the analysis required for the final diagnosis or for a consultation with another medical specialist. Just as with an offline visit to the hospital, it can be made as a separate document with specialists' electronic signatures and stamps.
Integrations With Medical Devices
Our solution can synchronize with all digital medical gadgets: oximeters, blood pressure, and heart rate monitors, fitness & wellness trackers, etc. All data received from the devices will be available to doctors at patients' profiles.
Feedback System
Patients can leave reviews and provide detailed feedback after the consultation. The platform is additionally not only a professional but also a people's quality indicator of physicians' work.
Payment Getaway Integration
Integration of payment functionality in our telemedicine solution aims to help medical facilities smoothly, quickly, and securely accept digital payments for consultations from patients. However, we recommend specifying which payment system the healthcare provider plans to use so that we can do research on the system and work on this integration separately.
Medical Tracker
Medicines that must be taken according to doctors' digital prescription on the required schedule automatically enter the tracker. Patients receive reminders not to forget to take the medicine and can mark their progress. In addition, users have the opportunity to add medications to the tracker themselves: if they want to receive reminders about pills that were prescribed during offline consultations, the app will help them with it.
Benefits of Telehealth Solution for
Hospitals
increased access to specialist care
reduced expenses and healthcare costs
improved patient outcomes
less patient no-show rates
increased healthcare efficiencies
Don't take our words for granted. We can't introduce you to the specifics of our clients' projects which we joined as technical partners, but we can demo our telemedicine platform solution launched two weeks after the russian-Ukrainian war started. The aim of the Doctors4UA project is to give Ukrainians who can't visit a medical facility due to hostilities or had to leave the country the opportunity to contact specialized doctors and get professional advice online even in an emergency. Physicians from all over the world are volunteering and dedicating their time to consult and help.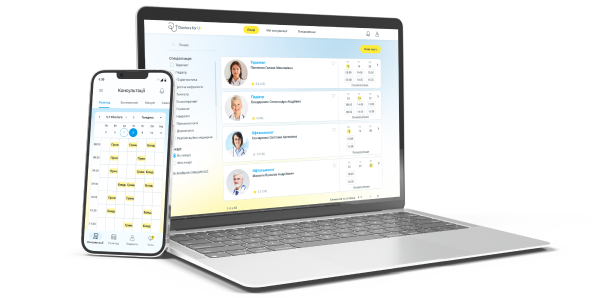 Now Doctors4UA is thousands of enlisted patients, more than 200 medical professionals, and around 2000 consultations held. Our team has received lots of positive reviews and satisfied feedback from all the users of the platform from both sides of the healthcare process. Physicians hope that their hospitals will initiate using an equivalent solution soon because of its convenience and user-friendliness. Each update or new feature is tested by the users of the platform, so possible improvements are implemented by us promptly.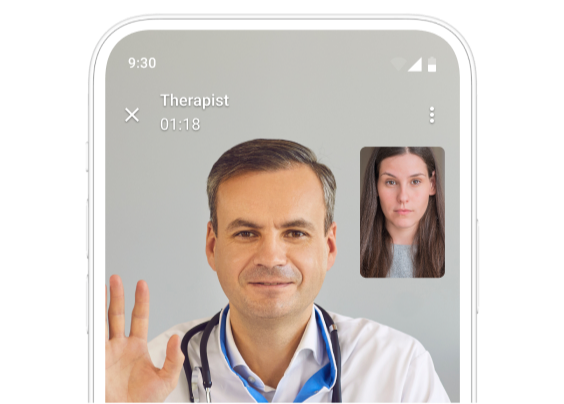 See Our Solution In Action